Hey there, it's Stacey Inal, your favorite Women's Confidence and Career Coach and psychotherapist! I'm here to share a little bit about my approach to coaching and women like you, and why some of my clients sometimes tell me I am the best coach or therapist they have ever had.
First things first, I truly believe in the mind-body connection. Some of my clients joke that I am a bit "woo woo" or out there because of the strategies I focus on. Our thoughts, emotions, and physical sensations are all interconnected, and it's important to address all of these aspects of ourselves in order to achieve true healing and growth. Somatic Experiencing is connecting the body and the brain.  That's why I incorporate various healing modalities into my coaching, such as breath work, mindfulness, energy work, and spirituality. Some clients might think it's a bit "out there," but trust me, it works!  In addition, often I apply cognitive behavioral approaches that include homework and behavior modification exercises.
At the core of my client-centered approach is a deep belief in the power of self-awareness, self-compassion, and self-confidence. I firmly believe that every woman has the potential to create the life and career she desires, but often, we get in our own way. We let fear, self-doubt, and limiting beliefs hold us back from reaching our full potential.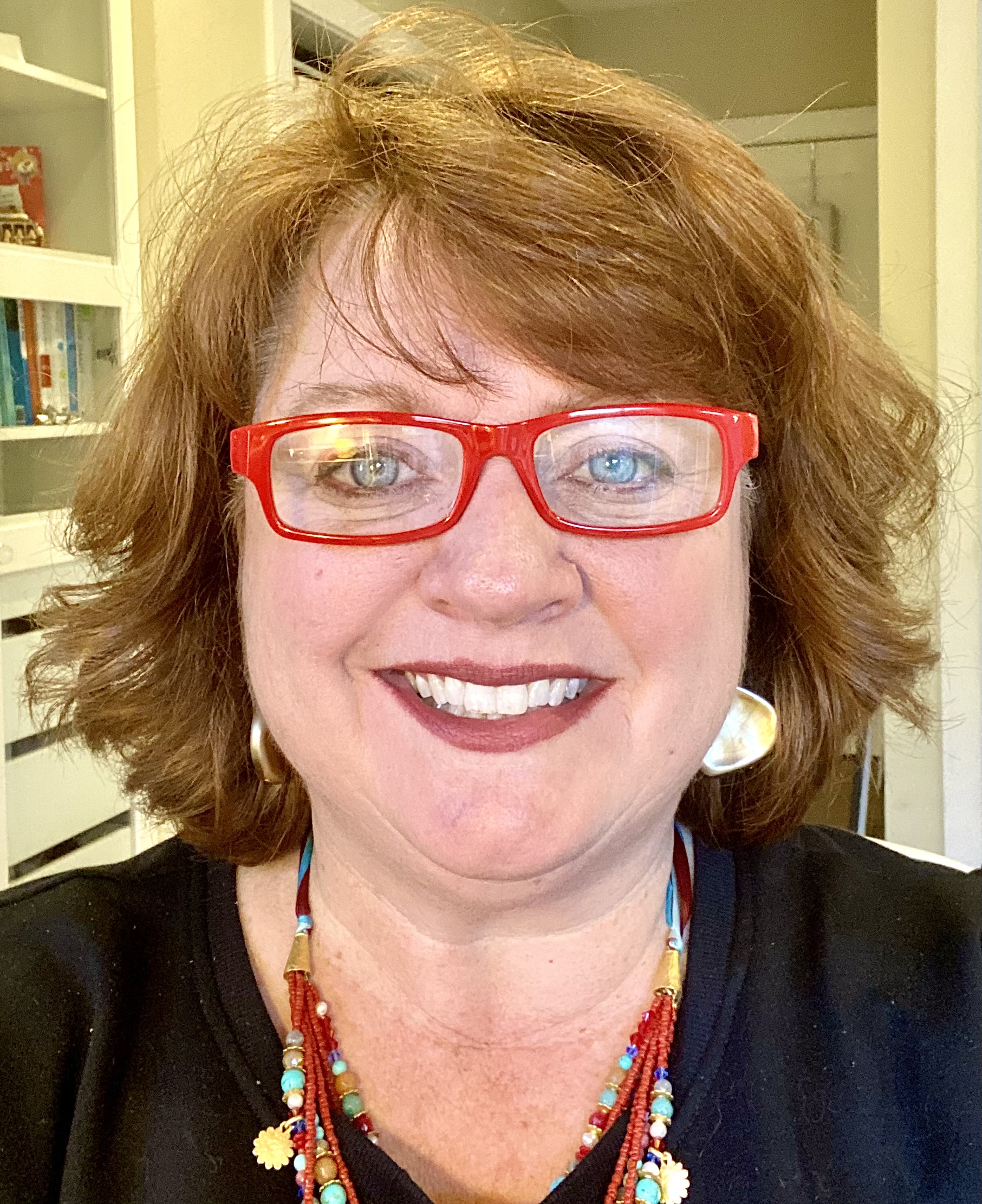 I remember one client in particular who was initially was skeptical of my approach. She was struggling with feeling overwhelmed emotionally and physically. She wasn't sure how energy work or breathing exercises could help her. But as we worked together, she started to see the benefits. We did a lot of work around grounding and centering exercises, which helped her feel more in control of her emotions. And she even started to incorporate some of these practices into her daily routine, like taking a few deep breaths before a big meeting or practicing gratitude journaling before bed. Now, she's one of my biggest cheerleaders and recommends me to all her friends!
But don't worry, I'm not all "woo-woo" all the time. I understand the importance of tough love and holding clients accountable. Sometimes we need a little push to get out of our comfort zones and make real change. That's why I'm not afraid to call my clients out when they're making excuses or not putting in the effort. I always do it with genuine care and understanding, because I truly want to see my clients succeed. Together we work to identify your unique strengths, values, and goals, and help you develop the confidence and skills you need to overcome obstacles and achieve success. I help my clients build a strong foundation of self-awareness and self-love, which is essential for any meaningful change to take place.
And speaking of care and understanding, creating a safe and judgment-free space for my clients is one of my top priorities. I know first-hand how vulnerable it can be to open up about our deepest fears and insecurities, so I strive to make every session a space where clients feel seen, heard, and accepted. And that includes understanding the importance of cultural and ethnic diversity. I make it a point to educate myself on different cultural beliefs and practices, and incorporate that knowledge into my client sessions.
But what sets me apart from other coaches is my passion for helping women overcome the unique challenges they face in today's world. As a woman myself, I understand firsthand the pressures and expectations that women face, both personally and professionally. I draw on my own experiences, as well as my extensive training in psychology and career development, to create a safe and supportive space for my clients to explore their fears and dreams, and ultimately, achieve their goals.
But enough about me, let's talk about some of my amazing clients. One client in particular, let's call her Sarah, came to me feeling stuck in her career. She had been working in the same field for years, and was feeling unfulfilled and uninspired. Together, we did a lot of work around identifying her values, passions, and exploring different career paths that aligned with those. Sarah dealt with the all-too-common worry of "imposter syndrome" and kept being overlooked for promotions. At home it wasn't too different and she felt invisible by her partner and children. After a few sessions, Sarah had a lightbulb moment – she realized that her true passion was in advocating for others who also felt they had no voice. She ended up pivoting her career and starting a nonprofit organization that provides resources and support for underserved children. And let me tell you, seeing her light up when she talks about her work is truly inspiring. Not only that, she learned how to speak up for herself in her home environment and she reports she has never felt happier. Her professional and personal life synched and harmonized through her own healing journey.
Another client, let's call her Lisa, came to me feeling overwhelmed and burnt out. She was juggling a demanding career, a busy personal life, and various other family responsibilities, and was on the verge of a breakdown. She was divorced and felt alone.  We did a lot of work around time management and self-care, and even incorporated some energy work and mindfulness practices to help her feel more grounded and centered. As the coaching sessions moved forward, Lisa reported feeling more in control and less stressed. She even started incorporating some of the practices into her work routine, like practicing gratitude in meetings and going with co-workers on lunchtime walks to destress. Lisa began liking herself and her confidence grew. She even began dating again.
These are just a few examples of the amazing transformations I've been fortunate enough to be a part of. Sometimes, we as women, get overwhelmed by life's demands and we forget to listen to our intuition and our hearts which are telling us what we need to do to feel better. 
If you choose to work with me, I will help you reconnect with yourself, quiet the outside noise, and together we will help you find the clarity and confidence you need to make positive changes in your life. It is important to prioritize our own well-being and take the time to focus on what truly matters to us. Through my work, I have seen the incredible power of self-discovery and self-care. It is never too late to start prioritizing your own needs and making positive changes for yourself. With the right support and guidance, you too can transform your life and find the happiness and fulfillment you deserve. And you will have fun in the process as well – even if it includes a little woo-woo.
Join My Newsletter
Subscribe to get my newsletter with updates and opportunities to work together.
Let me help you overcome challanges
Office & Telehealth Locations:
Pasadena CA 91105
Monrovia CA 91016
Response Time:
I will try my best to respond to you within 24 hours during working business hours. 
*48 Hour Cancellation Policy:  Regular rates will apply to any cancellations under 48 hours notice
*Due to Covid Restrictions, I am providing Telehealth at this time.  The platform I use is Hippa Compliant. 
​*At this time, I do not take payments from medical insurance companies however I do offer Super Bills which can be turned back into health insurance providers for reimbursement.  
Office & Telehealth Locations:
Pasadena CA 91105
Monrovia CA 91016
Monday:  10:00 – 8:00 pm
Tuesday:  10:00 – 6:00 pm
Wednesday:  10:00 – 3:00 pm
Thursday:  10:00 – 3:00 pm
Friday:  10:00- 1:00 pm
Saturday closed
Sunday closed
© 2023 by Stacey Inal, CA LMFT #120626 Los Angeles, California.