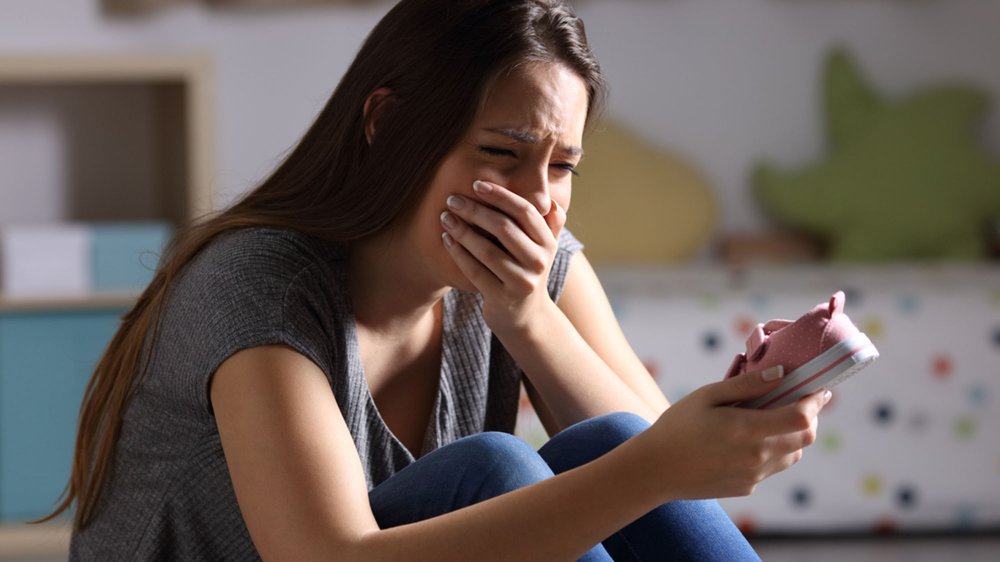 Miscarriage and Stillbirth
Whether it was a planned pregnancy or a surprise pregnancy, miscarriages can bet terribly traumatic.  Miscarriage is referred to early pregnancy loss during the first trimester. According to the March of Dimes, around 10 -15 percent of all pregnancies result in a miscarriage. 80 percent of those miscarriages occur during the first trimester. Miscarriages are called stillbirths in the second trimester and third trimesters (otherwise known as embryo loss or embryo death) make up 1 – 5% of all pregnancies. For some women who are going through assisted reproductive technology or fertility treatments, a miscarriage or stillbirth can have additional layered grief due to the medical interventions, hormones and possibly limitation of future treatments.
The numbers for miscarriages are higher with patients utilizing fertility treatments. Based on recent studies, miscarriage rates can be as high as 15 – 20 percent. (Verywell Family, Dr. Krissi Danielson) When miscarriages occur, depression and anxiety often follow very quickly. Anger and distrust of one's body can ensue. It can be confusing and a deeply upsetting period. This can be especially true if your physician or emergency personnel lacked empathy and kindness during your time at the hospital, clinic, or emergency room. The loss of a pregnancy has profound and long-lasting effects on a parent and within the family. Whether a parent experiences loss through miscarriage at anytime during pregnancy, stillbirth, or infant death, the impacts, grief, and difficulties people experience are similar in intensity and length. If you are someone who has experienced child loss reading this post, know that your grief is valid and your emotions no matter how long ago are still valid. Despite how it may feel, you are not alone.
The kind of support you receive in the short and long-term periods after you lose a baby is critical to how you cope with and function in spite of the loss. Even in the most supportive of environments, participating in professional therapy to discuss and deal with the death of a child can provide tremendous benefits in your day-to-day life and future. Talk therapy can be incredibly beneficial and support groups can help normalize your emotions and feelings. Other types of therapy can help as well:
Grief or Bereavement Therapy– Grief and bereavement therapy looks specifically at loss and works by helping you address and acknowledge your loss and grief, and work through the stages of loss so that you can cope with the changes and eventually find a place for your loss and continue to handle daily life.
Couples Therapy– Couples therapy is type of psychotherapy that works to improve interactions with both partners by helping with communication and resolving issues. Ideally, both partners will be present during all sessions. Couples therapy looks at patterns or systems that need adjusting, instead of looking at problems within an individual person. For child loss, couples therapy can help address how the loss has impacted the couple's functioning together as a unit.
Support Groups – A support group for pregnancy and infant loss consists of a regular meeting of a group of people who also have experienced loss, led by a coordinator who has likely had some training or education in infant loss, and may also have personal experience. While a support group is not the same level and intensity as professional therapy, it can be immensely helpful to those who have experienced miscarriage and child death. Many find peace in the reciprocal sharing of thoughts and feelings of others, which can aid in healing.
It is important for you to take time to heal both physically and emotionally after the loss of your baby. According to Georgetown University School of Nursing, caring for your body is critical for healthy miscarriage recovery. You must stay hydrated, eat healthy meals and enjoy light exercise. Proper sleep will help with the body's healing. Try something new like a hobby or an activity that brings you joy and allows a space for an emotional release. During this time, it is important to invest in self-care, more than ever before. Be gentle to yourself and try to disrupt the critical self-talk with meditation, spiritual practices, or favorite inspirational words. Throw post-it's up on your bathroom mirror or buy yourself flowers. Be kind to yourself.
My hope is that thanks to the recent number of brave women opening up about their miscarriages, the conversations will begin to take place more often and healing can occur. It is important to take note that if symptoms of depression appear to be taking over your everyday life or your anxiety becomes too much to handle it is recommended that reach out to your physician and seek mental health services with a therapist or counselor trained in pregnancy loss or a professional who specializes in grief counseling. There is no reason to try to handle this loss alone. There is a sisterhood of women who know this pain and it is about time we speak about it, openly with respect and compassion.
Office & Telehealth Locations:
Pasadena CA 91105
Monrovia CA 91016
Monday:  10:00 – 8:00 pm
Tuesday:  10:00 – 6:00 pm
Wednesday:  10:00 – 3:00 pm
Thursday:  10:00 – 3:00 pm
Friday:  10:00- 1:00 pm
Saturday closed
Sunday closed
© 2023 by Stacey Inal, CA LMFT #120626 Los Angeles, California.